Hello again!
Can you believe two updates in a week?! I'm trying to be intentional about sharing on the blog and this is me following through on my commitment to myself! Where better to start than to update you on our adoption story ... especially since the last update on our adoption was almost a year ago! So here goes!
There has actually been a pretty significant
change
in our adoption story. When I left you last, we had just submitted the paperwork for our first 15 month extension on the USCIS approval and were hoping to not have to do that again. We had met with the Mexican officials in Puebla the previous November and had been having some ongoing dialog with them via email. However, that excitement was short-lived as shortly into the new year they
stopped
responding to my emails.
As month after month went by without any responses we reached out to our adoption agency, only to find that they were hitting the same walls. Phone calls were not returned, emails did not receive responses ... it's as if the Puebla adoption office had dropped off the face of the earth! Now in their defense, last year was a presidential election for Mexico and that's always a time of great turmoil with lots of turnover in governmental jobs, so we tried to be patient.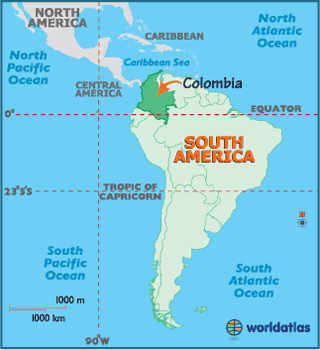 Our adoption agency also seemed to sense everyone's increasing concern and in September they contacted all of us in the Mexico program to share that they understood our frustration and offered to allow us to switch programs. They had recently begun working with the South American country of Colombia and had a list of children on the "waiting child" list that were cleared for adoption, with pictures! Lori was immediately drawn to a brother and sister on the list, but I thought we needed to stick it out with the Mexico program. But those sure were some cute kids!!!
Another month rolled around with no contact from Mexico and Lori kept looking at the pictures of the cute brother and sister, feeling more drawn to them. I have to admit, they sure were cute! (Or did I already say that?! ) Late in October we decided to send an email to the Puebla office asking for an update and sharing that we had the opportunity to adopt two children from the "waiting child" list in Colombia. We explained that we were happy to wait on Mexico, as long as we knew the program was still ongoing. All we needed was to hear back from them just to give us some hope. We sent the email on October 25 and decided if we didn't hear back from them in 2 weeks, we would take that as a sign we should shift to the Colombia program.
Two weeks came and went without a peep from Puebla so we decided to that was the Lord's direction for us. (And as of February 12, 2013, we still have not received an answer to our email ... almost FOUR months later!!!) So we wrote a "letter of intent" for our agency to forward on to Colombia to express that we desired to adopt the brother and sister! And then our journey to adopt began to speed up to hyperdrive!
In order to make the change we had to update our homestudy (which would have had to have been updated for the next renewal anyhow) - and that included getting updated medical checkups, an updated psychological profile, updated financial status, updated background checks ... you get the picture! The big question was getting our homestudy to approve the change of countries, and, more importantly, the change of adopting TWO children instead of one. But the good news is that all the updates came through and the homestudy was approved, recommending us to adopt the two children!!!
Our next step is to send all this info to USCIS to request an extension, change of country and number of intended adoptees. Once we have that approval, we'll have the entire packet translated and submitted to Colombia as the official application. We're told that because the children are on the "waiting child" list and are already approved to be adopted, that our application will be "fast-tracked" and we'll have an answer in 15 working days (although we've also been warned that it could stretch out a little bit due to different holidays, etc). Once we have the official "referral" from Colombia, we then resubmit the packet to USCIS for approval for these specific children ... AND THEN WE TRAVEL TO COLOMBIA!!!
We don't have a specific time-frame for this, but it looks like it will be sometime during the summer! Yes, THIS summer!!! So Lori's really ramping up the house preparation, getting the room ready for two instead of one. She's put her massage therapy license on hold for this year to prepare for the kids and be able to devote her time exclusively to the children when they finally do arrive. And I'm doing a lot of self-examination about time management to make sure I'm ready to be the dad these beautiful children deserve.
In looking back at our journey, it's been a long one. And it's not over yet. We first started seriously considering adoption after the Haiti earthquake back in January, 2010. Soon we realized that Haiti would not be adopting children out for a long time and we began looking at other countries, eventually settling on Mexico, and now finally adopting from Colombia. In looking back, we can see how the Lord directed us to this point. It's especially significant to us that the children we're adopting came into the program well after we began the process ... but became available to us just as we began to realize the Mexico program was not going to pan out. The Lord had positioned us and timed everything beautifully!
I wish I could share pictures of the children or share more about them, but until things are final you'll just have to take my word that THESE KIDS ARE CUTE!!! :) Thanks for your prayers and encouragement along the way. And I'll keep you posted ... I promise!
Blessings,
Nathan